The Crosman Corporation, which manufactures air guns and accessories for air guns, bought Benjamin Sheridan's entire collection in 1992.
Crosman shut down Racine's operation in 1944 and relocated the production line to East Bloomfield in New York.
Consequently, the manufacturing of  Benjamin Model 397 has also taken place here since that time.
Crosman keeps updating the rifle with new and improved features, even though it has been around for decades.
This detailed review will tell you all.
Benjamin 397 – Guntype
This is an example of a multi-pump pneumatic Air gun
This post will provide more information on the 5 types and benefits of air rifles that you should know before purchasing.
The Benjamin 397 is a caliber at.177 (4.5 mm).
(For more information about choosing the right airgun caliber for your game, please see this post.
You can only shoot one shot at a time with the single-shot action.
The barrel is rifled, which means it has helical grooves in the bore that make the bullet spin.
Additionally, the barrel is made out of brass (an alloy of copper and zinc).
Brass barrels offer many advantages:
First, it is pretty much non–corrosive and doesn't rust easily.
Second, the barrel is self-healing. Small scratches on the barrel can be removed by subsequent firings. This will improve accuracy and smoothen out imperfections.
A brass barrel can increase the life expectancy of your gun and make it last longer.
You can read this post to learn more about air rifle barrels.
Click here to see
Stock
This gun is made out of beautiful hardwood that resists stress and impact.
Additionally, hardwood is easily refinished so it can last a long time.
This post provides more information on the in-depth comparison of synthetic and wood stock.
To make pumping easier for most shooters, the stock has a swelling portion in the forearm.
The Benjamin 397 also has a Monte Carlo Stock with a raised and low heel.
Monte Carlo stock is full of benefits, such as:
improved accuracy (because the shooter's eyes are lined up more naturally with the sight),

You will get a quicker follow-up shot due to the minor recoil absorption
Ammo
Benjamin 397 has.177 pellets to provide its only ammunition source.
A.177 pellet costs less than other types of pellets.
If you look at the pellet count box, you will see that you'll get exactly twice as many .177 as .22 for the same price.
If you plan to do lots of plinking and target shooting,.177 will be your best choice.
For more on the differences between .177 & .22 and which jobs they do best, see this post.
Loading and cocking
You can cock the gun.
First, make sure the gun is ON SAFE.
Holding the receiver in one hand, the other holds the forearm. Open it up by using the other hand.
Close it back to its original position, and then you can pump one time.
To avoid pellets getting stuck in the barrel, pump the gun at minimum 3 times. Maximum performance is achieved by pumping the gun no more than 8 times.
How to load the pellet
Place the gun ON SAFE and push the bolt handle upwards. Pull it backwards to unlock the bolt.
After that, put one pellet (with the pellet's nose lying forward) into the loading port.
Now move the bolt forward and lock it.
Sight
The Benjamin 397 has an open sight and a fixed front sight.
Rear sight can be adjusted for windage adjustment (left or right) as well as elevation adjustment (up or down).
If you are able to see clearly and don't need the scope, the iron sight can be used.
You can find out more about which air gun sight is best for you in this post.
The Benjamin 397 doesn't have a scope rail to mount the scope, so if you insist on using one, you will need either a Crosman 3/8 Intermount or the Air Venturi Weaver/Picatinny Intermount.
For it to remain solid, one thing you should remember is to place the ring in its center.
AIf the scope was further back, it would interfere the bolt handle
STo be able pump the rifle the normal way, you will need a scope mounted forward. 
Even if the scope is mounted this way, it will still be difficult to see through the scope because of the extended eye relief.
SDo yourself a favor, and do the following: William peep sight is shown below instead
Because "Pumper and peep make a great match in air gun heaven", ya know.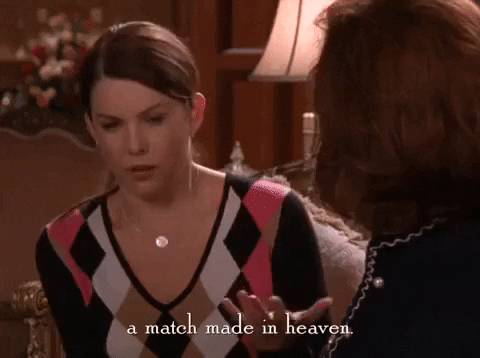 Velocity, power, accuracy and speed
This gun can reach 800 FPS.
This pellet gun has a medium velocity, compared to other.177 guns on the marketplace.
How about accuracy?
The following results are from the chronony test: 
| .177 Pellets | Pumps | FPS | FPE |
| --- | --- | --- | --- |
| 7.4 grains pellet | 3 | 570 | 5.34 |
| 7.9 gr pellet | 3 | 540 | 5.12  |
| 10.5 gr pellets | 3 | 475 | 5.26  |
| 7.9 gr pellet | 4 | 600 | 6.32  |
| 10.5 gr pellet | 4 | 535 | 6.68  |
| 7.4 gr pellet | 6 | 725  | 8.64  |
|  7.9 gr pellet | 6 | 680 | 8.11  |
| 10.5 gr pellets | 6 | 610  | 8.68  |
| 7.4 gr pellet | 8 | 775 | 9.87  |
| 7.9 gr pellet | 8 | 740 | 9.61  |
| 10.5 gr pellet | 8 | 635 | 9.4  |
| Crosman Premier Hollowpoint 7.9 gr | 8 | 699 | 8.57  |
| Dynamit Nobel Gecko 7 gr pellet | 8 | 740.4 | 8.52  |
| Crosman SSP 4.0 gr | 8 | 894.8  | 7.11  |
| Gamo PBA Raptor 5.4 gr | 8 | 789.8  | 7.48  |
| 10.5g CP Ultra Magnum | 8 | 643.4  | 9.65  |
| Crosman Premier Hollow Point | 10 | 752 | 9.92  |
| Crosman Premiere 7.9 gr | 10 | 741 | 9.63  |
| RWS Superdome | 10 | 780 | 11.22  |
You can see that the advertised velocities are close to reality. That's a good sign for buyers.
For more numbers, see the video below:
Next, let's take a look at the performance of this rifle – The common shooting groups achieved with Benjamin 397 are: 
0.5" at 33 yardst,

3/4″ at 30 yards,

1" at 25 yards,

2" at 20 yards,

1 1/2" at 35 yards out of the box,

2" at 30 yards,

1/4″ at 40 yards,

1/4″ at 25 yards,

1/4″ at 15 meters with Crosman Premiere Hollow Point,

1/4″ and dime size at 30 – 40 yards. 
It is also possible to:
Headshot taken from 50 yards by a squirrel

Kill squirrels and moles

hit a milk cap at 12-13 yards,

At 20-30 meters, shoot a dove

Crosman pointed 7.9g at 42 yards, Kill 2 Birds

penetrate 3/8" in a phone book 2" thick with RWS target at 10 feet for 5 pumps,

penetrate 1/2″ phone book 2" thick at 10 feet for 5 pumps,

penetrate 1/2" in a 2" phone book with RWS target at 10 feet for 8 pumps,

penetrate 5/8" in a 2" phone book with Gamo gold pellet at 10 feet for 8 pumps.
This gun comes in a pack This punch is one of the best and most fun ways to eliminate backyard varmint.
Shooting Ability
The 397 has a shooting range of up to 50 yards.
It's great for creating paper targets, casual plinking or pest control.
Loudness
Many Benjamin 397 owners say that the Benjamin 397 is very loud..
A heavier pellet will absorb more energy and launch the pellet faster. It should also be quieter.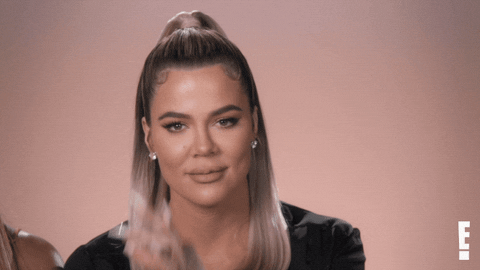 Maintenance
For a seal that lasts for a long period of time, remember to add 1 pump of air to the gun after you have finished shooting. This is regardless if you intend to shoot again the next day.
Specifications
Loudness: 4 – Medium – High
Capacity of Shot: One shot
Cocking effort: 3-8 pumps
Front Sight - Blade and Ramp
Rear Sight: Adjustable to adjust for windage or elevation
Trigger : Two-stage non-adjustable
This product is recommended for small game hunting/plinking
Powerplant: Multi-pump pneumatic
Customer review
The gun's quality is generally well received by customers.
Positive reviews have highlighted the gun's classic design, easy-to-handle nature, great accuracy, and powerful knockdown power.
There is no such thing as a serious problem.
Mounting the scope onto this gun has a few issues.
But as I said earlier in this review, you're better off getting the William peep sight for maximum performance.
Both the pros and cons
Prices
This rifle costs approximately 150 dollars.
It's a good price if you consider all the pros and cons of this gun.
You might also want to consider saving some money to purchase the Intermount scope for this gun.
Click to see the lowest price
Conclusion
The Benjamin 397 is a great gun for your money.
It's built to last for years with the simple but effective operation, classic design, great power, and amazing accuracy.
=> Check out its brother – Benjamin 392 review here