Pest problems in your garden?
AWe are in search of an inexpensive air gun that is within the $100 price range to fix the problem.
It is important to dig deep because there are only a few quality guns in this price range that can pack a powerful punch.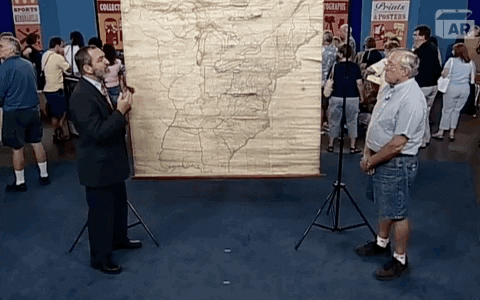 One of them is the Crosman Optimus.
This affordable rifle has a high quality that surpasses its low price. Read this review to find out.
Crosman Optimus – Guntype
This is an example of a spring-piston gun.
This post will provide more information on the five types of air rifles you should know before purchasing.
Crosman Optimus has a break barrel gun, which means you must cock it every time you shoot.
Break barrel guns can be loaded the easiest because the breach is exposed once it bursts open.
It is simple to use and has unlimited shooting capabilities.
Finally, a break barrel gun can be cleaned easily because you have direct access.
This is a single-shot firearm.
Single-shot guns allow you to control ammunition and make it easier for you to shoot better because you know that every shot counts.
The caliber of the rifled barrel is the internal diameter of its bore measured in inches. It can be either.177 (4.5 or.22) or.22 (5 millimeters).
Although.177 is the most popular caliber for target shooting purposes,.22 is the preferred choice for hunters and pest elimination because of its lethal knockdown power, which is something that.177 can't guarantee..
(To learn more about how to choose the best air gun caliber for you game, check out this post.
PyramydAir: Check the Price
Stock
The stock is made out of hardwood, so it can withstand stress and shocks, load, impact, and even abrasion during daily life.
This post provides more information on the in-depth comparison of synthetic and wood stock.
Furthermore, the stock can be used ambidextrously so that you have the same shooting experience regardless of whether you're left-handed or right.
The stock comes with a rubber recoil pad that absorbs recoil during shooting.
Ammo
Crosman Optimus relies on.177 or.22 pellets for its ammunition.
.22 pellets weigh more and are larger than.177.
It doesn't have as much velocity as the .177 pellet but it is more stable in its direction.
It is also very powerful and can kill an animal in one shot. Hence,.22 is the best option to protect your garden against pests.
(For more on the differences between .177 & .22 and which jobs they do best, see this post)
Cocking and loading
The gun is cocked: One hand holds the pistol grip. Place the stock on your hip.
How to load the pellet
After you have cocked the gun, open the breech.

Put the pellet into the chamber (with the pellet's nose lying forward)

Now you can shoot by bringing the barrel back up to its original position.
Sight
If you are a fan of open sights you're going to love the Optimus's sight.
Fiber optic is used for the front and rear sights. It can be adjusted for windage or elevation..
This post will provide more information about the various types of airgun sights available and which one you should choose.
As if the fiber optic sight is not enough, Crosman has installed 4×32 scope in case you grow bored of shooting with iron sights.
32 is the width of the front lens measured in millimeters.
The magnification power of the scope is 4. It magnifies the actual picture four times.
This scope is fine for backyard shooting and pest control, but I recommend upgrading to a better model if you plan to hunt.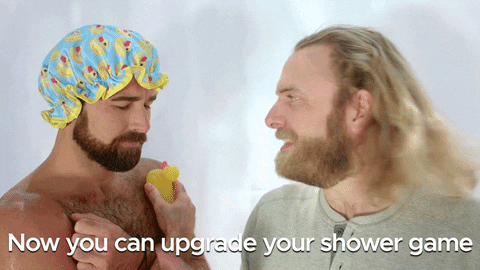 Velocity, power, accuracy and speed
Crosman Optimus 0.177 air rifle claims a velocity of 1,200 feet per sec (FPS) using an alloy pellet and 1,000 FPS with a traditional, lead pellet.
And The.22 Crosman Optimus can achieve up to 950 FPS when using alloy pellets.
This is a high velocity compared with other .177 – .22 air guns on the market and we can expect a serious hitting power at this level of velocity.
These are the results of our chronony tests:
In.177
| .177 Pellets | FPS | FPE |
| --- | --- | --- |
| 8.3 grains RWS superdome | 930 | 15.94  |
| 10.2 grains JSB Exact dome pellet | 807 | 14.75  |
| 8.4 grains JSB exact dome | 877 | 14.35  |
| Crosman premier 7.9 grains | 923 | 14.95  |
| 10.5 grains Crosman Priemier | 759 | 13.43  |
In.22:
| .22 Pellet | FPS | FPE |
| --- | --- | --- |
| Gamo PBA 9.8 gr | 854 | 15.91 |
| RWS Hobby 11.9 gr | 707 | 13.23 |
| Crosman Premiere Hollow Point 14.3 gr | 718 | 16.37 |
Actual velocities are not as high as advertised.,
Keep in mind that the average muzzle force is over 13 FPE. This is more than enough for birds, squirrels chipmunks, rats and other animals.
Bro Wild Outdoors has taken out the CrosmanOptimus.22 pellet gun for some Crow Hunting pest management here:
Accuracy for Crosman Optimus.177
| | | | | | |
| --- | --- | --- | --- | --- | --- |
| Distance in yards: | < 30 | 30 | 50 | 60 | 100 |
| 1 |   | 🔺 |   |   |   |
| 2 |   | 🔺 |   |   |   |
| 3 |   | 🔺 |   |   |   |
| A quarter |   | 🔺 |   |   |   |
| Tin Can (open sight) | 🔺 |   |   |   | 🔺 |
| Woodpecker |   |   | 🔺 |   |   |
Optimus.22's common shooting groups are:
0.509" at 10 yards with RWS Super H-point 14.2 grains

0.44" at 10 yards with RWS Super H-point 142. gr

hit bull's eye at 10 meters

dime size at 25 yards

Quarter size at 15 Yards

1" at 25 meters

1" at 50 meters with Crosman Premiere Hollow Point pellet

1.25" at 20 yards

2" at 50 yards.
It can also:
pack a good punch clearing through 6/8" plywood at 20 yards

You can kill a pigeon within 30 yards

shoot bird at 60-70 yards

Kill bird at 75 yards

shoot through 1/2″ plybacker

put the pellet through 1" wood board

kill a crow at 25 yards with the pellet exit animal's body completely,

penetrate a piece of a quarter inch plywood

penetrate a 55-gallon barrel at 27 yards

At 40 yards, kill duck

Punch through a plate of license plates at 100 feet

shoot through 5/8" plywood at 50 feet. 
The air rifle can reach 50 yards with incredible accuracy and has lethal stopping power for pest control in your garden.
(For more information on accuracy with air rifles, please see this post.
Loudness
This gun is louder than other Nitro Piston guns, with 100 decibels in the audibility test.
Customers have complained that the gun is too loud.
One shooter asked a local officer if it would pose a problem to shoot it through his backyard fence. The officer said no.
You should not get in trouble with the police.
It depends on how sensitive the neighbors are
If your children are friendly and easy-going, you can let them have fun outside.
Trigger
The pull weight of Optimus at 4 lbs 10 oz. is very heavy. This means that the second stage of the trigger is long.
However, given the price of this gun, it's adequate.
Specifications
Caliber: .177 – .22
Velocity: 1200 (.177) – 950 FPS (.22)
Loudness - 3 Medium
Overall Length: 43.0"
Capacity for Shots:
Cocking Effort - 30 lbs
Barrel: Rifled
Front Sight Fiber Optic
Rear Sight Adjustable: For windage and elevation
Scopeable: 11mm dovetail
Rubber buttplate
Suggestions for small game hunting/plinking
Break the barrel
Safety Manual
Powerplant: Spring-piston
Function: Single-shot
Type of body: Rifle
Weight: 6.5 lbs

It is also lighter than most adult-sized guns, at 6.5 lbs. This gun can be carried around for hours without feeling tired.
Customer review
This Optimus has many positive reviews.
It has received positive reviews and is rated highly by customers.
The scope is the main problem with this gun: Many negative reviews complain about the scope's poor quality and inability to be tightened.
Mounting the scope is a very important step in the manual. Locktite can be used to stabilize the gun and ensure that the scope is properly mounted.
The trigger is the only thing that can be faulted about this gun.
You will find many guns in this price range with better triggers, such as the Beeman series with RS2 trigger and Ruger Airhawk.
Customers agree that the gun is an excellent value for money.
The scope and the trigger could be better but for the price range, they couldn't ask for a better gun.
Many buyers consider this to be one of the finest guns under $150.
Pros and cons
Price
Crosman Opmus is slightly more expensive than 100 dollars.
It's a damn cheap price for a gun that gives you small shooting groups, hits very hard, and can handle common pests such as squirrels, crows, chipmunks, etc.
PyramydAir: Check the Price
Conclusion
The Crosman Optimus air rifle is simple.
It doesn't have anything fancy, but it wasn't built to be fancy – it's built for high quality at the lowest price possible.
This rifle is the ideal solution to any backyard problem. And don't forget to have fun in the varmint-controlling process!