Crosman 1077 semiautomatic, CO2 air rifle has been inspired by Ruger 1022 firearms.
Online customer reviews can show you a lot of positive and a lot of negative reviews.
You ask, "What the hell is going on?"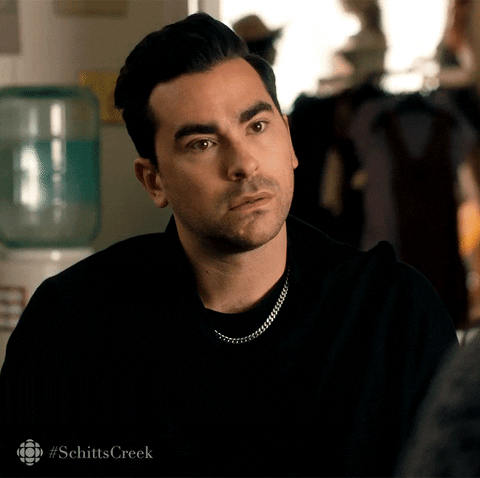 Don't worry, I guarantee you will find the answer for that phenomenon at the end of this Crosman 1077 review.
Crosman 1077 semi automatic – Gun Type
This is a CO2 pneumatic gun.
Unlike the spring gun that uses coiled spring as the powerplant, a CO2 gun's power comes from compressed air in a CO2 cartridge.
CO2 guns can be very easy to cock, are highly accurate, portable for repeated shooting and allow semi-automatic firing.
(To learn more about the 5 types air rifles you must know before buying, please see this post.
Crosman 1077 comes with a multi-shot capability and a 12-shot rotary pellet clip.
When you pull the trigger, the clip rotates around its axis, so there's a pellet reloaded every time.
Multi-shot capability allows you to have more fun and shoot more images in a shorter time.
The Crosman 1077's barrel is a rifled barrel made of steel with spiral grooves.
(For more information on air rifle barrels, please see this post.
Crosman 1077 air guns are semi-automatic rifles.
Don't confuse semi-automatic with automatic guns.
You can fire automatic guns continuously so long as you hold the trigger.
The gun fires until the magazine is empty.
A semi-automatic gun, on the other hand, requires that you pull the trigger independently.
The trigger must be reset after you have fired the first shot.
However, the Crosman1077 allows you to fire the gun as fast you can.
You can fire more pellets if you move your fingers faster.
Semi-automatic features increase follow-up shot speeds and allow you to capture the entire slip without having to adjust the sight.
Click to see the lowest price
Crosman 1077 stock
Crosman 1077 features an all-weather synthetic stock.
(For more information on the in-depth comparison of synthetic and wood stock see this post.
Crosman 1077 air guns have a plastic buttpad that absorbs recoil to allow you to shoot more without worrying about your arms.
Additionally, the grip and forearm are non-slip.
The checkerings increase friction between the shooter's palm and the gun's stock, add more stability to your arm when shooting, and prevent slippage from the shooter's sweat.
Ammo
Crosman 1077's.177 caliber is the internal diameter of the barrel measured in inches. It uses.177 pellets for ammo.
The.177 pellet can be purchased cheaply and is lightweight.
There are many types of it, including round nose, wadcutter and pointed.
(For more on the differences between .177 & .22 and which jobs they do best, see this post.)
Crosman 1077 speed, power and accuracy
Crosman 1077 air guns can reach 625 feet per second (feet).
It's medium speed compared to other guns.
Each CO2 cartridge can be shot approximately 50 times before you have to reload the CO2 canister.
Crosman 7.9 premier match-wadcutter pellet has an average velocity of 590 FPS.
Crosman pointed pellets achieve an average result of 601 FPS.
Crosman Corporation produces the best pellets.
Different shooters have conducted shooting tests on Crosman 1077 with positive results.
These are the common shooting groups:
1/2" at 40 feet,
1" at 30 feet,
1/2" at 20 feet,
3/4" at 20 feet,
2.5" at 35 feet, and so on.
Some people even manage to get a 1.5" group at 15 yards, 1/4" at 25 yards, and 1" at 25 yards.
The gun is very accurate to 25 yards.
You can find out more about the accuracy of air rifles in this post
Paul Capello from Airgun Reporter reviewed the Crosman 1077 air gun here.
Loading Crosman 1077 CO2 Air Gun
How to load the pellet:
First, put the gun on "SAFE".
Release the buttons on both sides of the magazine to pull it down.
Slide the pellet clip pin in front and pull out the clip.
With the clip in one hand, use your other hand to insert a pellet at one of twelve pellet chambers (with the pellet's nose lying forward and the pellet's skirt flying backward).
Continue to insert the pellet until it is fully filled.
Place the clip in the magazine. Pull the clip pin backwards and then return the magazine to the stock.
Installation of a CO2 cartridge
Put the gun "SAFE".
Remove the cap from the barrel that is piercing.
Place the CO2 cylinder in the gun, with the small head facing rearward.
Fix the cap in place.
Set the gun aside and fire.
If the gun doesn't shoot, put it on safe and tighten the screw more (you can use a screwdriver or a coin placing in a slot of the knob to produce more force)
You can see that loading the Crosman 1077 gun takes little effort.
And the best part is you don't have to break a single sweat to pump or to break down the barrel like other pneumatic rifles and springers.
Crosman 1077 Sight
The Crosman1077 has a fiberoptic front sight.
This sight uses optical fiber to align the dots, so it can be used even in low-light conditions.
The rear sight also has windage adjustment, which allows you to adjust your sight to the left or right.
This post will provide more information about the various types of airgun sights available and which one you should choose.
Noise
The Crosman1077 is very peaceful.
There are hundreds of customer reviews and not one complaint about the noise.
You don't have to buy hearing equipment even if you have sensitive ears.
Furthermore, this gun can be used in your backyard and you won't disturb neighbors.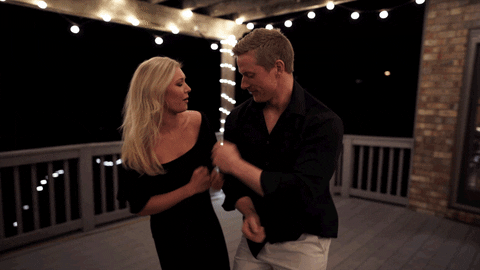 The shooting range and the intended use
Crosman 1077 CO2 air rifle can be used for target shooting or plinking at up to 30 meters.
It's not recommended to use this gun for pest control or small game hunting unless in the close range (less than 20 yards)
Crosman 1077 Accessories
Crosman 1077 comes with CO2 cartridges as its only accessory.
A speed loader can be purchased with an additional clip to make it faster.
A scope that mounts in an 11mm dovetail scope rail can be purchased to enhance your accuracy.
Maintenance
The Crosman 1077 semiautomatic Air Gun requires very little maintenance.
To prevent rust from occurring, put just a little Pellgun Oil on each CO2 cartridge's tip, another drop on the threaded piercing tube caps, and another coat on the barrel.
Specification
Caliber: .177
Powersource: A CO2 cylinder
Velocity: 625 FPS
Barrel length: 20.38"
Overall length : 36.88"
Capacity: 12 shots
Fiber Optic: Front view
Rear view: Fully adjustable for elevation and windage
Scope rail: 11 mm dovetail
Safety - Cross-bolt
Weight: 3lbs 11 oz
Buttplate made of plastic
Function: Repeater
Checkering: Grab and forearm
The barrel is short and the gun weighs in at 3 lbs.
So it's very lightweight and easy to carry around for even a 10 years-old child.
Both the pros and cons
Crosman 1077 price
Crosman 1077 costs only $70
You can't get a better semi-automatic CO2 air rifle at this price level.
Remember that you need to buy a lot of pellets (at least 500 count packs) and lots of CO2 cartridges if you shoot a lot.
However, the cost of CO2 pellets and capsules can increase over time.
Warranty
Crosman 1077 semiautomatic, CO2 air rifle is now covered by a limited 1-year warranty.
Customer Reviews
When researching this product, I always check out customer reviews.
Although there are many 4 and 5 star ratings for the Crosman 1077, it also has a number of 1-star ratings.
Two issues arose from the negative reviews.
First, the CO2 leaking problem. The gun can't shoot.
However, defective products are always a concern when shopping online for air rifles.
The second is pellet jamming.
You will find the instructions very clear on how to insert the pellet in the clip.
To avoid damage to your gun, you should only use the Crosman pellet.
Conclusion
Crosman 1077 CO2 air rifle is one of the most affordable.
It's lightweight, durable, reliable, easy to handle, highly accurate, easy to sight in, and very cheap.
It's a great gun for kids, female shooters, seniors, and the young at heart.
It's a great option for plinkers and target shooters, as well as anyone who wants to have some fun over long hours.