Crosman760 Pumpmaster
For nearly four decades, this is the preferred choice for beginning shooters
With a multitude of improvements and updates, it continues to be a success.
However, while researching this product I found many discrepancies in the product descriptions between Amazon.com and the manufacturer websites as well as other e-commerce sites.
Amazon's product specifications are inconsistent, making it even worse.
They haven't fixed it since the time of this review.
Amazon is a great company, but who said they never made a mistake?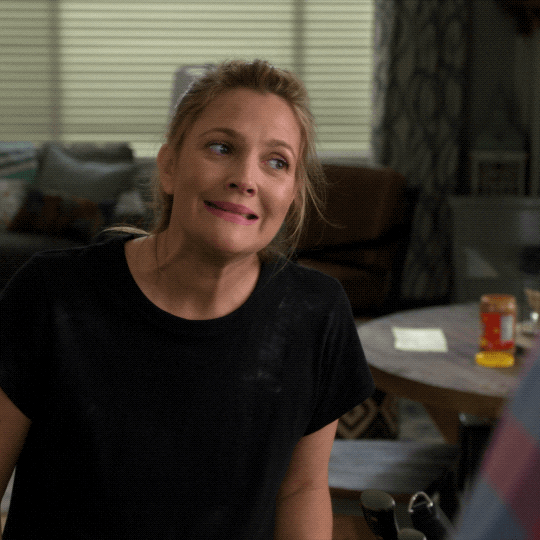 Gun Type
Crosman 760 Pumpmaster rifle is a pump pneumatic gun.
You can read this post to learn more about the 5 types air rifles you should be aware of before purchasing.
The barrel has a smooth bore at.177 (4.5mm).
(For more information about choosing the best air gun caliber to suit your game, read this post.
This Crosman Pumpmaster 760 is a BB repeater.
With a BB repeater gun, you don't have to open up and reload or cock every time you want to shoot BBs.
A new BB is loaded automatically every time you shoot.
This air rifle can be used as a BB gun or a single-shot pellet gun.
Moreover, the Crosman 760 can shoot both BB or pellet. This gives you the option to switch to pellet if you are bored shooting BB.
Additionally, your children can learn how to use both a BB gun as well as a pellet guns simultaneously without having to buy them separately.
Click here to get the lowest price
Stock
Crosman 760 uses a durable, all weather synthetic stock.
The synthetic stock is light and almost maintenance-free.
This post provides more information on the in-depth comparison of synthetic and wood stock.
This gun comes with a buttpad made of plastic that absorbs the recoil from shooting.
In addition, it  has non-slip checkering in the grip and forearm
Which provides more stability to your arm in shooting, improves accuracy, and prevents slippage from your hand's sweat.
The stock can be shot with either left or right hands.
Ammo
Crosman 760 Pumpmaster uses.177 BB as ammo and.177 pellet for its ammunition.
For more on the differences between .177 & .22 and which jobs they do best, see this post.
Power, speed, accuracy and velocity
The maximum velocity of the Crosman 760 Pumpmaster with 10 pumps is 625 FPS (19.5 m/s. with BB) or 600 FPS (18.1 m/s. with lead pellet).
This velocity is within the medium range of other air rifles.
It's pretty decent for target shooting and plinking but lacks a bit of power for small pest control.
(For more information on the best air rifles for squirrels, please see this post.
Multiple shooting tests were conducted on Crosman760 with positive results.
Common shooting groups are 1/2 in at 15 feet, 1 in at 25 feet and 1 in at 30-40 yards.
You can fire this gun at a maximum distance of 30 yards.
Crosman760 is a great tool to eliminate rats, snakes and small pests as well as giant insects.
It can even kill birds, rabbits, crows, and squirrels but it's not recommended.
This gun is also great for plinking.
This guarantees that most common plinking items such as soda bottles, glass bottles and plant pots will be destroyed. don't stand a chance.
Crosman's 760 Pumpmaster is a great rifle.
Loading and cocking
Loading BBs
Before you load BBs into the gun, make sure it is on SAFE.
Move the BB loading port from the left to the right, and then pour BBs in the gun.
Close the port so the BBs don't fall out.
The button at the top of the rifle can be pulled backwards by pressing the button.
This allows BBs from the reservoir to flow into the magazine.
You need to point the magazine down and shake it until you see BBs lined up in it.
It can hold 18 BBs at once.
Once it's full, slide the button forward.
That will keep the BBs in the magazine so they don't fall back into the reservoir.
To shoot BBs
Slide the bolt backwards, there is a magnet pole at the front of the bolt that will automatically pick up BB.
After the BB is lifted, slide the bolt forward.
Loading pellets:
Crosman® 760 comes with a 5 pellet pellet pellet clip.
To load the pellet into the clip, place a pellet (with the pellet's nose pointing forward) into each of five pellet chambers.
It's best to put the pellet's skirt level or slightly below the rim of a pellet chamber to avoid jamming
To shoot pellets:
Move the bolt forward.
Place the pellet clip in its correct place.
Each time you fire, one pellet is moved over to shoot.
When you're done, reload the clip and add five other pellets.
Action:
Point the gun in a secure direction
Keep your forearm steady and extend it until it stops.
With a straight stroke, return the forearm to its original position.
The gun is only pumped once.
To get the best results, pump at least three times per day but not more than ten times.
In the video, you can see how easy this gun is to use.
Sight
The gun's traditional open sight features fixed blade front sights.
Rear sight adjustable for elevation (allows you to adjust the sight up or down).
You can adjust the windage for this gun, but that's it.
No fiber optic sight in the front, because this is the 2014 Crosman760 Pumpmaster.
You still see the fiber optic sight mentioned in the product description but it's for the old version of this gun.
You can find out more about which air gun sight is best for you in this post.
So it's a BB and pellet gun without a full-function iron sight? Don't be disappointed, yet.
Crosman Corporation has added the 4×15 scope for you so you don't need the open sight.
I really like this feature because BB guns generally don't have a scope.
Crosman knows how to be different from their competition!
Loudness
Crosman's 760 Pumpmaster BB/Pellet Gun is a quiet rifle.
You can find hundreds of positive reviews on the internet about this product without having to worry about any noise complaints.
Therefore, you don't need to buy hearing equipment to use it or worry about neighbors reporting gunshots.
Shooting Ability
For best results, I recommend that this gun be shot at a distance of less than 30 feet.
It is possible to shoot it indoors as well as outdoors.
It's recommended for target shooting and plinking.
Customer review
This gun has many positive reviews from customers.
Positive reviews show that buyers and their kids love Crosman 760 because it's fun, cheap, lightweight, recoilless, and fairly accurate.
There are a lot of negative reviews on this gun.
They are expecting too much from the BB gun.
There are few guns that offer the same price, scope, and double function as this gun. You can see more details in this video.
Warranty
Crosman 760 Pumpmaster is covered by a 1-year limited warranty as of the date of purchase.
Specifications
Caliber: .177
Powerplant: Multi-pump pneumatic
Smoothbore: Barrel
Barrel length: 16.75"
Overall Length: 33.5"
Weight: 2.75 lbs
Ammo: BB & pellet
Capacity for shot: 1 with pellet and 18 with BB
BB reservoir capacity: 200
Cocking effort is 3-10 pumps
Fixed front sight
Rear sight: adjustable for elevation
Optic: 4×15 scope
Optic Rail 11mm dovetail
Buttpad: plastic
Action: Bolt-action
It is intended for: Target shooting and plinking
The barrel is relatively short (just over 16"), and this gun is super lightweight (just nearly 3 lbs) so an 8 years old kid can handle it easily.
This gun is ideal for introducing your children to airgun sport.
It will be loved by them as soon as they see.
(This post contains more information about the best air rifles to use for beginners and young people.
Pros and cons
Price
Crosman's 760 Pumpmasters are only about $40
It's a very cheap price considering that it combines a BB gun and pellet gun in one place.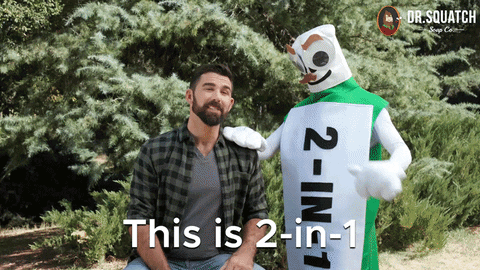 You can now own an air rifle that is fun and affordable for as low as 50 dollars
Isn't that awesome?
Conclusion
Crosman 760 Pumpmaster is an excellent gun for the price.
It's cheap, lightweight, recoilless, quiet, fairly accurate, easy to use, and fun to shoot.
It can also shoot both BBs and pellets, so there are many options for plinking. 
Crosman 760 is also very versatile, something that few BB guns have.
This rifle is a great way to introduce new shooters to the world of air guns
It is the perfect gift for Christmas or birthday.