Here we go, the most popular air rifle sold by RWS – the Diana RWS 34.
This gun has enjoyed a great reputation for decades. Air gunners all around the world love it when they see its incredible beauty.
Although RWS 34 doesn't have some of the fancy features of modern guns in the market today, it still stays on top of the best-seller lists in air rifle stores in the USA.
Fun fact: The RWS 34 was used to win the New York State Field Championship (target range 55 yards) a few years back.
We are talking about air rifles with more powerful and costly guns, but the RWS 34 is still able to defeat them all!
Diana RWS 34 – Guntype
This is an example of a spring-piston gun.
Read more about spring-piston guns' pros and cons, and how spring-powered guns compare to other types of air guns in This post.
(For more details on the in-depth comparison of gas and spring pistons, see this post.
A break barrel gun, Diana RWS 34. To cock it, you must slap it downwards while holding it upward, insert the pellet, and then swing it back into its original position.
It might seem difficult at first, but once you get used to it it will become second nature.
Besides, break barrel guns give you unlimited shooting capacity.
You can fire thousands of rounds with no worry about running out power such as PCP or CO2 air rifles.
Additionally, the gun is a one-shot action gun. You can only fire one shot at a given time.
The single-shot action allows you to control the pellets you fire and makes you a better shot once you get used to making your first shot count.
The barrel has 2 types of caliber (the internal diameter of the bore, measured in inches):.177 (4.5 millimeters) and .22 (5.5 millimeters).
Both calibers can be used to spinners and paper targets.
Small game hunting and pest management should be done with the.22 caliber. .
=> For more on the differences between .177 & .22 and which jobs they do best, see this post.
Additionally, the barrel is fitted with helical grooves so the bullet spins before it exits.
(For more information about air rifle barrels and how to buy them, read this post.
PyramydAir Price Check
Stock
The stock is made out of beautiful beech wood.
The many benefits of beech stock are numerous:
Beech stock has excellent impact resistance because it is heavier, denser and more durable than other hardwoods.
It also has a lovely wooden texture.
The texture of the beech stock is beautiful and uniform.
The hue looks amazing and is soft.
For more on the in-depth comparison between synthetic and wood stock, see this post: https://airgunmaniac.com/synthetic-vs-wood-stock/
You can shoot it from either a right or left hand. The stock is ambidextrous.
The rifle is also equipped with a Monte Carlo stock, which has a raised comb as well as a low heel.
Monte Carlo stock has lots of advantages including improved accuracy ( the shooter's eyes are lined up more naturally with the sight), some recoil absorption, and therefore faster follow-up shots .
Sight
If you are a fan of traditional open sight, you're going to love the RWS 34.
Trugglo fiber optic is used for the front sight.
Additionally, the rear view is also fiber optic.
It can adjust for windage (allowing the sight to be adjusted left and right) as well as elevation (allowing for adjustment of t up or down).
You don't need a scope when a useful fiber optic sight is already there!
(For more information on the different types of airgun sights and which one is best for you, please see this post.
Trigger
The RWS 34's real gem is the newly redesigned trigger now called TO6.
The TO6 is exceptionally smooth and lightweight.
It is light and easy to use, with a trigger pull of just 1 lb 3 oz
The trigger is the best investment.
It's very light travel, nice clean break, and light pull, and is adjustable, too.
The T06 trigger evolution, therefore, is the icing on top.
It's hard to improve upon perfection and I don't see where any changes would be necessary.
Power, speed, accuracy, and Velocity
This gun can reach a maximum velocity of 1000 FPS with.177 cal or 800 FPS with.22.
These are much faster than any other air guns currently on the market..
These are the results of The Chrony Test:
In.177 caliber
| .177 Pellet | FPS |
| --- | --- |
| 8.8 grains pellet | 880 |
| Crosman Premiere 10.5g domed, and Benjamin 10.5g HHP | 790 |
| Crosman Premiere | 1016 |
| JSB Exact RS | 917 |
| H&N Field Target Trophy | 886 |
| H&N Baracuda | 787 |
| Gamo PBA Raptor | 1010 |
| Beeman Crow-Magnum | 730 |
In.22 cal
| .22 Pellet | FPS | FPE |
| --- | --- | --- |
| 11.9 gr RWS Hobbies | 724 | 13.86 |
| RWS Superdome 14.5 gr | 685 | 15.14 |
| RWS Super H-point 14.2 gr | 678 | 14.49 |
|  15 gr pellet | 680  | 15.41  |
| Crosman Premiere 14.3 gr | 654 | 13.58 |
| RWS Superdome 14.5 gr | 659 | 13.99 |
| JSB Exact heavy 18.13g | 557 | 12.49 |
You can see that the actual numbers are consistent across different pellets and meet the advertised speeds.
(This post provides more details on the in-depth comparison of.22 and.25 calibers.
Let's talk about accuracy and power. To answer this question, let's look at the shooting tests.
Common shooting groups include: 
0.185" at 10 yards with RWS Super H-point, 

0.556" at 20 yards with RWS Super-H Point, 

Dime size at 20 yards, 

0.247" at 10 yards with RWS Super H-point 14.2 gr, 

0.26" at 10 yards with RWS Super H –point 14.2 gr, 

0.615" at 20 yards with RWS Super H-point 14.2 gr, 

0.556" at 20 yards with RWS Super H-point 14.2 gr, 

dime size at 25 yards, 

1" at 45 meters, 

dime size at 25 yards, 

1/4″ at 40 feet, 

1-2" at 100 feet, 

3" at 35 yards, 

1" at 20 yards, 

2" at 50 yards with RWS Superdomed, 

nickel size at 50 yards, 

dime to quarter size at 20 yards,  

1/4" at 10 yards, 

half-dollar group at 30 yards, 

1 1/2" at 20 yards, 

ickel size at 50 yards, 

less than 1/4″ at 40 feet, 

1/4" at 20 yards with JSB Diabolo 13.43 gr, 

1/4″ at 20 yards with RWS Super dome 14.5 gr.

1" at 50 feet, 

Nickel Size at 10 Meters 

1/4″ at 15 yards, 

same hole at 30 yards, 

1.5" at 35 yards, 

1" at 50 yards and 1.5" at 72 yards with JSB Heavy, 

1/4″ at 60 feet with H&N FTT, 

dime group at 25 yards, 

Dime size at twenty meters 

bull's eye at 40 yards, 

dime size at 20 yards, 

5/8" at 20 yards. 
This gun also has the following features:
go over 12cm in depth into the raw meat at a distance of 6 meters with H&N Baracuda .177

blow a Coke can up at 20 meters with H&N Baracuda

Kill birds at 30 yards

At 50 yards, kill squirrels

Punch a Meisterkulgen Pellet through both ends of a metal coffee pot at 10 yards

Shoot soft drink cans from 70 yards

Prairie dogs can be killed at 25-40 yards

put a nice size dimple on a solid brass padlock

JSB Exact 7.8g dome can nail a squirrel within 35 yards

and punch through 0.5" ply board with RWS Superdome. 
Bottom line: This gun is It is extremely precise and hits with serious authority, so it can deal with common pests such as squirrels, possums and skunks.
Loudness
This rifle is quiet.
There are hundreds of customer reviews and not one complaint about the noise.,
SThis gun can be shot on your property, without causing any disturbance to neighbors, or it can be taken to the hunting area for a stealthy hunt.
Shooting Ability
RWS 34 has a shooting range of up to 50 yards.
It can be used to target shoot, small game hunting, or pest control.
Warranty
The Diana RWS comes with a lifetime warranty as of this date.
Specifications
Caliber: .22/.177
Velocity: 800 FPS at.22, 1000 FPS at.177
Loudness: Medium to High
Barrel Length: 19.5"
Overall Length: 45.0"
Capacity of Shot: 1
Cocking Effort 33 lbs
Barrel: Rifled
Front Sight
Rear Sight: Adjustable to adjust for windage or elevation
Scopeable: 11mm dovetail
Trigger: Two-stage adjustable
Buttplate made of plastic
This product is suggested for small game hunting/plinking
Trigger Pull: 33 lbs
Break the barrel
Safety is automatic
Powerplant: Spring-piston
Function: Single-shot
Type of body: Rifle
Weight: 7.5 lbs
Length of Pull: 13.75″
Customer review
There are a lot positive reviews for the Diana RWS 34.
They love its power and accuracy as well as the fantastic design.
Shooters emphasize the gun's solid construction.
It's excellently fitted and finished and better than most air guns.
For example, one shooter comments that you cannot feel any joint between the buttplate and the stock – evidence that lots of care are taken during the sanding process.
This rifle's bluing is dark and even. The overall metal finish is flawless.
The gun's aesthetic design is elegant and makes it look beautiful.
That's not all, many people tell interesting stories about how Diana RWS stands the tests of time.
These owners have owned Diana for over 20 years. It still holds its original speed after passing the Chrony test several decades later.
One shooter's story is about how his friend has used the RWS to shoot squirrels and bats for 15 years
AIt has continued to thrive in the harsh African climate.
Is the lifetime warranty just for fun?
After 15 years of continuous use, a customer managed to make the barrel into a C shape.
ADiana did more than just replace the barrel. She also checked the entire system and returned the barrel for no cost!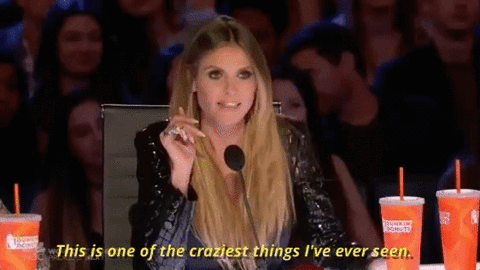 Pros and cons
Price
The RWS 34 costs around 200 dollars.
This gun is affordable, has a beautiful design, can be used for many decades, and is extremely accurate.
This rifle is a great choice if you don't want to collect air guns but just need a simple, reliable gun that does the job.
PyramydAir Price Check
Conclusion
Diana RWS 34 is an excellent air rifle.
RWS is known for its commitment to their air gun. They are renowned for their outstanding warranty and the high-quality rifles they sell.
RWS could cheapen up this $200 gun with a lawyer trigger, plastic adjustable rear sight, and crappier wooden finish but they didn't.
It features a great trigger, luxurious fiber optic sight, which breeds confidence, and great construction with beautiful finishes.
This gun is one you can brag about to your shooting buddies!