Gamo Big Cat 1250 air gun might seem intimidating at first.
"Big Cat" implies that there might be something nasty about this gun.
I have reviewed this gun and can confidently state that it will take you to the next level, or supersonic!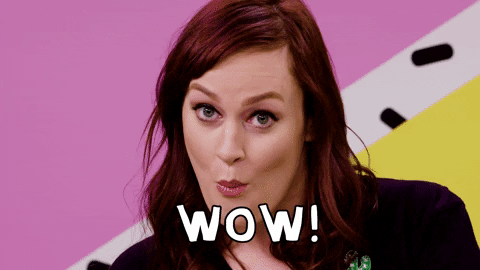 Gamo Big Cat 1250's Gun type
Gamo Big Cat 1250 is an a Air rifle powered by springs
The cocking action compresses the spring within each shot.
The spring compresses when you pull the trigger. This causes the piston to move forward.
The piston then makes the pellet move down due to the propellant force of compressed air.
This all happens in fractions of seconds.
With this springer, you don't need to pay for things like CO2 cartridges or pumping equipment like other air rifles.
This post contains more information about the 5 types and uses of air rifles that you should know before purchasing.
This air gun's barrel is a rifled barrel or spiral barrel. More information on this topic can be found here.
This barrel is also fluted.
Fluting removes material on the cylindrical surface and creates grooves.
This barrel is lighter than non-fluted barrels and dissipates heat faster as the barrel's air reaches the surface.
This is the unique characteristic of the Gamo Big Cat 1250 allows for you to shoot long hours with no worries about overheating barrels
Gamo Big Cat 1250 also features a break barrel and single-cocking system.
You must firmly press the muzzle and hold your air gun up to cock it.
You can then insert the pellet (with the pellet's nose lying forward and the pellet's skirt facing you).
After the pellet has been inserted, return the muzzle to its original position. 
Stock
The Gamo Big Cat 1250 has black, all weather synthetic stock.
This post provides more information on the in-depth comparison of synthetic and wood stock.
The grip and forearm have a non-slip design, which gives you more stability when shooting.
Gamo Big Cat 1250 comes with a twin cheekpad. This is convenient for both left-handed and right-handed shooters.
It also includes a ventilated rubber recoilpad that absorbs up to 74% of the recoil. 
PyramydAir Price Check
Gamo Big Cat 1250 comes with a twin cheek pad that is convenient for left-handed or right-handed shooters.
It doesn't matter if you shoot with your right or left hand.
The air rifle has a ventilated rubber reticle pad that provides a comfortable feeling for the arm and absorbs up to 74% of recoil.
The kickback level of a spring gun is very high so you may feel a little discomfort if the recoil pad is missing.
Ammo
Gamo Big Cat 1250 uses the 0.177 PBA platinum pellet as its preferred pellet.
So, what's exactly a PBA, you ask?
PBA stands short for Performance Ballistic Alloy Pellet.
It's domed and weighs 4.7 grains.
It is an alloy material (material that combines 2 or more metal elements), which is lead-free and environmentally responsible, as its name suggests.
This means you can fire thousands of rounds without fear on your property.
PBA pellets are 50% harder than conventional lead pellets and 30% more precise.
This makes it more powerful and more stable in its travels to the target.
It is more effective at killing varmints quickly with one shot.
PBA ammo can be used to target shoot, plinking small hunting and small and big pest control.
PBA pellets also have a higher velocity and more accuracy than other lead pellets. It is however a little more expensive.
You can only buy 100 rounds for $15
If you don't want to pay much for your ammo, you can purchase alternative pellets such as:
The Crosman destroyer or Crosman Premier (hollow work or domed work), Gamo Raptor or Gamo pro magnum or Gamo rocket.
Purchase includes 50 rounds
This is especially important because it can be difficult for people to locate PBAs.
You should carefully examine the box as the pellets may be hidden within the packaging.
Accuracy, speed, and penetration power
Although accuracy may vary depending on your skill, the Big Cat is a formidable weapon. 
Gamo Big Cat 1250 has a velocity of 1,250 feet per Second (FPS) when equipped with PBA Platinum and 1,000 FPS when equipped with lead pellets.
This air gun is supersonic in sound speed and belongs to the magnum class.
This is not a toy, and should be treated with extreme care.
These are the results from a chrony test
| | | |
| --- | --- | --- |
| Pellet | Velocity (FPS). | FPE |
| PBA platinum (manufacturer). | 1,250 |   |
| Manufacturer of lead pellets | 1,000 |   |
| 4.7 grains PBA | 1,250 | 16 |
| 5.4 grains | 1,000 | 17.6 |
| Starlings, squirrels and other varmints |   | >15  |
This gun is capable of shooting up to 100 yards with its supersonic velocity and heavy-duty power.
Customers have no trouble getting within 40 yards of groups or taking care varmints in less than 40 yards.
One can even shoot an apple from a distance of 60 feet.
| | | | | |
| --- | --- | --- | --- | --- |
| Distance in yards: | <40 | 40 | 60 | 100 |
| Total distance |   |   |   | 🔺 |
| Positive shooting groups |   | 🔺 |   |   |
| Varmint | 🔺 |   |   |   |
| Apple |   |   | 🔺 |   |
In the video below, Rick Eutsler of AirgunWeb shares his expertise on Gamo Big Cat 1250.
Optics
Gamo Big Cat 1250 comes with a 4xx32mm scope, including rings.
This scope features a crosshair, which allows you to see better, aim better and shoot with greater precision at long distances.
During my research for the product, I discovered two opposing points of view from customers.
It was accurate for some, while it was not for others.
This scope seems to be a good fit for the gun if you carefully read the instructions.
However, if you aren't strictly following the user manual then you may have a hard time zeroing in on your target.
For extremely long-range shooting (upto 100 meters), you will need a more powerful scope.
AIf you wish to make the most of the magnum springer's potential, then switching to a larger scope would be a better choice. 
(For more information on the different types of air gun sights and which one is best for you, please see this post.
Accessories
Gamo Big Cat 1250 has only one scope for use as an accessory.
Gamo offers many options for shooting accessories such as cleaning oil and gun bags, gun cases, gun bags, and paper targets.
Noise
Gamo Big Cat 1250 emits a lot of sound when it uses the PBA pellet but is much more quiet with other lead pellets.
This is because PBA pellets travel at 1250 FPS which is faster than sound.
This gun will crack a lot.
Fire other lead pellets and the gun will be quieter because they are within the subsonic range. 
If you live in an isolated location, it may be worth investing in ear protection to protect your ears while you shoot with PBA.
However, if you live in a more populated region and don't want your neighbors to report gunshots,
YPBAs can be shot at any sound-proof area like a range or your basement.
OYou can also buy other types of 0.177 Lead Pellets with a lower speed. 
Scoring range and intended use
This airgun is for small and large pest control and target shooting.
This air rifle and the 4x32 scope have an effective range of 40 yards.
You may need a scope that has a higher magnification if you shoot at a distance greater than 40 yards.
Gamo Big Cat 1250 Specification
Method of propulsion: Spring-powered
Break barrel: Cocking method
Stock : All-weather synthetic
Trigger Pull: 3.74 pounds
Velocity - 1,250 FPS using PBA, 1000 FPS with lead
Optic: 4x32 scope with rings
The gun is lightweight at 6.1 lbs and can be carried by anyone, teenagers or adults.
You don't need to buy a sling to handle this .
Average trigger pull for an airgun is 3.74 pounds.
It's not too soft nor too stiff either.
The cocking effort for 30 pounds is quite difficult at first. This will get easier as time goes by.
Warranty
Gamo Big Cat 1250 comes with a 1-year limited warranty as of today.
Both the pros and cons
Gamo Big Cat 1250 Prices
Gamo Big Cat 1250 costs around $100.
Enjoy the incredible speed and magnum power this springer offers.
PyramydAir Price Check
Customer Rating
Gamo Big Cat 12050 has many customer reviews. We've covered all important factors in this Gamo Big Cat 1250 review.
Conclusion
Gamo Big Cat 1250 is a powerful air rifle that has supersonic speed, scope, and high power.
It's more than you could expect from an Air Gun for $100.
It is a great choice for anyone who wants to have a powerful rifle and take part in small-game hunting.