Gamo is a well-respected brand for producing high quality air rifles. So we decided to purchase a mid-level Gamo Coyote SE!
This gun is very accurate. I also love their unique design, which makes shooting fun.
This rifle is an excellent mid-level air rifle and can be used for many shooting situations.
What makes the GamoCoyote PCP air rifle such a worthwhile investment? Continue reading to learn more!
Ultimate Gamo Coyote – Guntype
This rifle is one among the most affordable air rifles in terms of its range and accuracy. It's also much cheaper than similar models.
It's consistency makes it a great investment in the competitive market of air rifles today. It's one of the most affordable PCP air rifles!
This rifle is a precharged pneumatic bolt-action, air rifle with multi-shot capability.
It's a great choice since they're ready to be shot after pulling the trigger.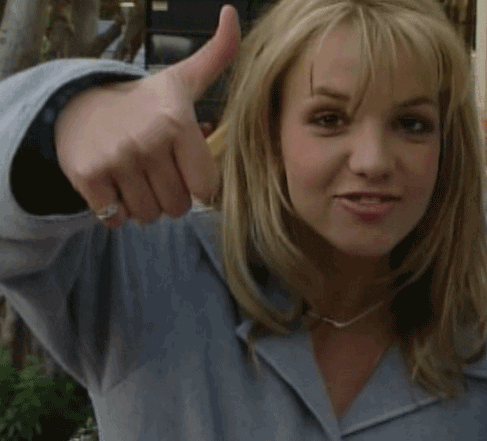 Pre-charged pneumatic (or PCP) guns use high-pressurized chamber air.
It can be filled with hand pumps or scuba tank fillers to release up to 4,000 PSI
What's great about a PCP is that it is recoilless and still offers the highest accuracy and power that you're looking for.
It requires very little effort to cock and works best when you use large-caliber pellets.
Gamo Coyote offers more benefits than either the spring-powered gas piston or the gas piston.
This one requires more practice to cock and has hard-to-find parts.
(For more information on the 5 types air rifles you must know before you buy, please see this post.
Stock
Its appearance is one of my favorite things about the Gamo Coyote SE.
It takes on the Coyote's traditional looks but with improved design, having the well-finished wood stock and a quality rubber buttstock.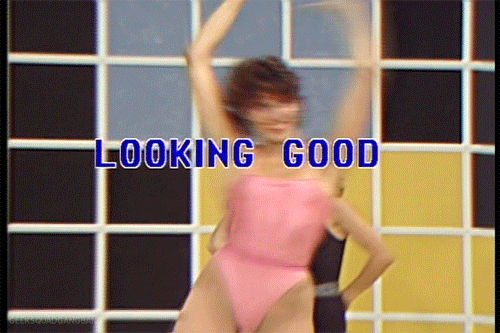 Although it may seem chunky, the wood stock should be valued for its construction.
Synthetic stocks are popular for their gripping power, but some prefer wood stock.
It actually improves accuracy due to its natural weight.
(For more information on the in-depth comparison of synthetic and wood stock see this post.
Because it's compact and easy to hold, it's easy to shoot.
It also comes with the ambidextrous checkering stock, which makes consistent holding an easy task.
So regardless of your dominant hand, you'll be able to adjust it for an accurate shot.
Ammo
Gamo Coyote can house three calibers: 0.177; 0.22; and 0.25.
(Read this article to learn more about how to choose the best air gun caliber for you game.
The 10-shot magazines are simple to load on this air rifle. However, single-shot adapters can be used if you prefer single loading.
Its bolt action was flawless throughout my test. This greatly enhanced my shooting experience.
You'll enjoy shooting with this air rifle because of its comfort and excellent accuracy.
This gun is compact in size and design, but it is heavy when compared to other air rifles.
Just like other high-power air rifles, this one isn't best used with lightweight pellets.
It produces a higher level of accuracy and muzzle energie when it is used with heavy-to-mid-weight lead pellets.
Gamo Coyote showed the greatest consistency when they used pellets of mid-weight made by another manufacturer.
It is an added bonus to be able use non-Gamo Pellets.
This makes pellet purchasing easier and more convenient.
Even if you use other types of pellets, speed and accuracy will still be excellent as long as they are within the middle-weight to heavy weight range.
Again, I don't recommend using pellets with lighter weights!
Power, speed, accuracy, and Velocity
The Gamo Coyote's design is not just for looks.
The design is controlled and improves muzzle velocity.
This allows for greater accuracy when shot from longer ranges.
Gamo Coyotes can achieve a muzzle velocity greater than 1,000 FPS using lightweight PBA pellets.
You can get a muzzle velocity up to 960 FPS by using lead pellets
The 0.177 caliber has, depending on what pellets are used, a power of up 40 FPE and a velocity of 1,345 FPS.
Gamo Coyotes were renowned for their consistency. They had a trigger pull weight of 2 pounds with only 1 ounce variations.
As opposed to lighter pellets, the accuracy was superior when using medium-sized pellets.
Crosman Premier HP 14.3 grain was the gun that performed best. The Gamo Raptor Platinum 9.7 grain was the worst.
The Gamo Coyote is also very accurate for its price, making it a worthy competitor to other air rifles.
It's easy to shoot anywhere, anytime.
Shot with constant accuracy, heavier pellets were possible.
This makes it one of the most reliable air rifles ever made.
My only dislike was using smaller pellets (which I normally don't like anyway).
These are the results of the chronony test:
| Pellets | FPS | FPE |
| --- | --- | --- |
| Gamo Raptor Platinum 9.7 Grain (.22) | 1054.93 | 23.97 |
| H&N Field Target Trophy Green 10.03 Grain (.22) | 1033.17 | 23.77 |
| RWS Hobby 11.9 Grains (.22) | 958.16 | 24.26  |
| Crosman Premier HP 14.3 Grain (.22) | 901.91  | 25.83 |
| JSB Jumbo Exact 14.35 Grain (.22) | 891.82 | 25.34  |
| H&N Field Target Trophy 14.66 Grain (.22) | 893.60 | 26.00 |
| H&N Baracuda Match 21.14 Grain (.22) | 758.31 | 26.99 |
Crosman Premier HP 14.3 grain was the best-tested air rifle and had the most accuracy.
Gamo Raptor Platinum 9.7 grain was the worst test. The rest of the tests showed good to very high accuracy.
It's important to note that the Gamo Coyote comes without double feed prevention.
To avoid jams, don't operate your bold action more than once.
High Road Hunting legend Keith Warren used the Gamo Coyote for dropping a hog in one shot.
Sight
Gamo Coyote comes only with the scope. However, you can select from many scope styles.
There aren't any fitted iron sights, though it does have the long scope dovetails which are located on top of the air rifle's breech.
These dovetails are a great addition since you'll be able to easily install eye relief requirements and the scope of your liking.
(For more information on the various types of airgun sights available and which one is best for you, please see this post.
Fortunately, all PCP air rifles don't give off as much recoil, so shooting is comfortable and there's no need to purchase mounts to reduce recoil.
The standardized scope is made with Gamo's high-quality manufacturing and it surpasses expectations with clear views and easy mounting.
Trigger
Most of Gamo's PCP Air Rifles come with the Gamo's Custom Action Trigger, a two-stage trigger that includes manual safety.
You can personalize your full-length triggers with this custom action trigger to match your shooting skills.
While the instruction manual says your trigger pull weight shouldn't be under three pounds,
Using it with two pounds didn't really have any safety hazards.
It is still a good idea to keep it under 3 lbs for safety.
It is accurate and has consistent shots.
The first stage was a little too light for me, so I would have preferred it to be a little heavier.
This lightness wasn't a huge problem but more of a personal preference.
I love the configuration and highly appreciate Gamo's original custom action trigger for its customizability!
Loudness
Users report that it produces very low noise when shot. However, this is only possible with the right accessories or shroud.
The Air rifle does not include a fitted silencer.
Even with proper hearing protection, it will still be quite loud.
Shooting ability
Its compact design and quality make it one of the most popular PCP air rifles. This makes shooting easy.
It holds well and you're able to handle it regardless of your dominant hand and stance.
It's very compact, having the length almost of a carbine, which makes balancing and handling much easier.
You'll like holding it without the feeling of clunkiness or hitting anything along the way.
It feels heavier than it looks so don't forget to take it with you on long hunting trips.
Gamo Coyote is my favorite small-game and pest control tool.
With its excellent accuracy, you'll be able to target, shoot, and hit your aim successfully, using the air rifle for years to come.
(For more information on the best air rifles for rabbits, please see this post.
Accessory
The scope comes with an instruction manual and warranty.
Although the instruction manual is comprehensive, it should be extended.
There are only two pages of instruction for each language.
I would like to know more about refilling the air rifle, and other details.
It does not include an adapter to connect the probe to the tank, nor does it have built-in silencers.
You'll need to purchase these individually.
Specifications
Here are some of the most important features and specifications Gamo Coyote can offer:
• Available in .177,.22 and .25 caliber
• 10rd removable rotary magazine
• Comes with a built-in manometer
• Self-regulated valve
• Ambidextrous stock
• Checkered forearm and grip
• Shock Wave Absorber recoil pad
• Multi-shot mechanism
• Maximum velocity of up to 1,000 fps
• The loudness of up to three-medium
• 10-shot capacity
• Rifled barrel
• No front or rear sighs
• 11mm dovetail scope
• Two-stage adjustable trigger
• Ventilated rubber buttplate
• Bolt-action
• Manual safety
• Pre-charged pneumatic power plant
• Repeater air rifle
• 20 maximum shots per fill
• 153cc cylinder size
• Shrouded
• Best used for small game hunting or plinking
• Barrel length: 24.5 inches
• Overall length: 42.9 inches
• Weight: 7.65 pounds
Warranty
Gamo Coyote SE PCP Air Rifle has a five year limited warranty.
However, they don't offer spare parts in case there are any repairs or maintenance needed once the warranty expires.
Upgrades are difficult and expensive because you must search for compatible parts.
Customer review
Many customers have raved about the Gamo Goyote's usability and its shooting capabilities, which are impressive.
It still offers the highest accuracy and consistency of any air rifle within its price range.
It is a fun air rifle that you can use for any shooting situation.
(This post contains more information about the best air rifles for squirrels.
The Gamo Coyote Se PCP Air Rifle, while exceptional in speed and accuracy is well-known.
There are still issues that users hope will improve over time. 
One design flaw is the location of the pressure gauge.
It's located near the air tube's end, making it difficult to read immediately.
You will need to look at the muzzle in order to see the pressure gauge.
Which is fairly uncomfortable and can be a safety hazard if your safety isn't engaged while checking the levels.
This gun is an excellent long-term investment because it has exceptional accuracy.
This gorgeous air rifle will last a lifetime. It is a great choice for anyone who has a modest budget and wants a mid-range Gamo Coyote PCP Air Rifle.
Pros and cons
Price
The Gamo Coyote Whisper makes a great buy for both intermediate and advanced shooters and costs only $500
Though it isn't the cheapest option, it still provides users with great value for their money, offering high-quality European parts and an amazing build.
Furthermore, it comes with a five-year warranty from Gamo to ensure that you're fully covered in case you experience any issues.
The design of the product is attractive because it has well-blued metal parts with a smooth finish.
It isn't by far the best of all PCP air rifles but is decent compared to others in its price range.
For me, it is a beautiful combination of a pleasant recoil factor and beauty.
The pressure gauge could have been located in a better location. Overall, it's a great investment!
Wrap it up
If you're excited to test out this amazing product, I highly recommend Gamo for your next air rifle purchase.
Comment below if you have questions or comments about the Gamo PCP Coyote. Your comments are greatly appreciated.