"The champ is here"
I always feel amusing every time I watch John Cena cry aloud his favorite sentence and stir the crowd's blood,
As you listen to his upbeat theme song.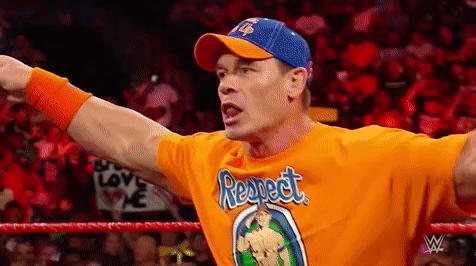 That famous saying was reverberated in my head as I reviewed Hatsan95
It's here!
The champ spring-piston air rifle
There are no fancy names or buzz about the launch date.
Every shooter who has ever touched the excellent quality knows they have found the best friend!
And if you don't know about this gun yet, read this full review and decide if you want to be the first among your friends to own a world-class air rifle you have longed for.
Hatsan 95 – Guntype
This is an air rifle with spring pistons.
Spring guns can be used to quickly and accurately, are easy to maintain, and are affordable.
This post will provide more information on the five types of air rifles you should know before purchasing.
Hatsan 95 has three types of calibers available for you to choose:
You can choose from.177, 0.22, or.25 to take the caliber that you most like.
There are no differences in the exterior design of these calibers.
(For more information about choosing the best air gun caliber to suit your game, read this post.
This gun can be used one time per shot.
Single-shot rifles are more efficient for shooters:
Because you only have one shot to hit the target, it is important to make sure you are making your shots count before you reload.
You have full control of the ammunition you are going to shoot.
To find the best pellet for your gun, you can try different types of pellets in the quickest time possible.
See this post for more details on the in-depth comparison of spring piston and gas.
Hatsan 95 has a large muzzle brake that makes it easy to cock.
It also features an integrated sound modulator to reduce downrange noise.
The barrel is rifled. This means it has helical grooves within the bore.
Hatsan 95 also uses German steel, a well-known and widely used steel around the globe.
The internal barrel is made from high-quality metal and features exceptional craftsmanship.
PyramydAir: Check the Price
Stock
Hatsan 95 is distinguished by its Turkish walnut stock.
The Walnut tree is used for making gun stock all over the globe, but this Turkish walnut stock is unmatched in color and grain.
This stock is made using 200-300 year old walnuts far away from urban areas.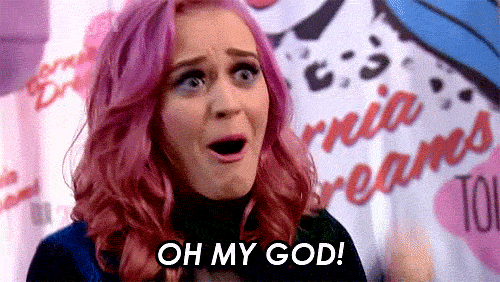 Turkish stock is full-grain, hardy in grain, precise in markings, bright in color, and color contrasts with dark black, red, or light yellow.
It is extremely durable, rigid, and has a long life span.
It's also the best in aesthetics and feelings.
Turkish walnut stock makes the perfect choice for anyone who loves airguns and takes special pride in their possessions.
(For more details on the in-depth comparision between synthetic and wooden stock, please see this post.
Hatsan 95 offers SAS (Shockwave Absorber System)
It greatly reduces felt recoil, extends the useful life of optics and guns, as well as extending their lifespan.
Hatsan has made this stock an ambidextrous design, so that left-handed shooters can have the same experience as right-handed ones.
Also, it has nice checkering in the grip and forearm to add friction to your arm when shooting, prevent slippage from the shooter's sweat, and enhance accuracy.
Ammo
Hatsan 95 is able to use 3 different calibers. Hatsan 95 offers 3 types ammo: Hatsan 95 uses.177 caliber pelts, Hatsan 95 uses.22 rounds, and Hatsan 95 uses.25 pellets.
.177 pellets are lightweight, popular and very cheap so it's cost-effective for target shooting and plinking.
The.22 caliber is heavier than the.177 and is more stable on its trajectory (the path it takes to its target) and has more knockdown power. This makes it a popular choice for field hunters and pest eliminationists.
=> For more on the differences between .177 & .22 and which jobs they do best, see this post.
Although.25 is heavier than.22, it has a lower velocity than.22.
Small game hunting is easy with.22 or.25. The critters can be handled in one shot.
However, shooting larger animals like groundhogs and raccoons or coyotes can make a significant difference in shot placements and range.
When.22 requires a precise headshot,.25 allows for a chest shot..25 allows shooters to reach a little further.
Sight
Now comes the fun part:
Let's take a look at the open sight first.
The front sight is red TruGlo fiber-optic sight (with a diameter of 0.060").
The rear sight is TruGlo fiber-optic sight, too, with green color and a diameter of 0.035".
It can be adjusted for elevation (allowing you to adjust up or down) as well as windage (allowing you to adjust left or right).
Fiber optic sight is the best and brightest in the industry.
It delivers greater sight contrast under diversified shooting circumstances.
This will result in faster sight alignment, target acquisition and clearer sight photos.
Fiber optic sight is the best option for shooting at dusk, dawn or in other low-light conditions.
(For more information on the different types of air gun sights and which one is best for you, please see this post.
Although the full-function fiber optic sight is more than enough to achieve the desired accuracy, Hatsan carefully put the 3-9×32 Optima scope in it to lend more accuracy for every shot.
32 is the size of the front lens. 3-9 is the magnification.
You can adjust the scope to magnify a picture by 3 to 9x more than what you see without it.
The variable power scope allows you to shoot at greater distances with more accuracy and confidence.
Loading and cocking
You can cock the gun.
One hand holds the pistol grip. Place the stock on your hip.
How to load the pellet
With the breech opened after you cock the gun, put a pellet into the chamber (with the pellet's nose lying forward),
You can now fire the gun by bringing it back to its original position.
Loudness
The gun makes very little noise.
There are hundreds of customer reviews and not one complaint about the noise.
You can certainly shoot it in an urban area without worrying about drawing attention.
Shooting ability
The Hatsan 95's effective shooting range is approximately 50 yards.
This gun can be used for small game hunting, target shooting, plinking and pest control.
Maitenance
Hatsan 95 doesn't require much care.
Make sure to oil your gun once every 250 shots, and to clean the barrel every 500 shots with a cleaning rod to keep it as fresh as possible.
Trigger
The trigger is Hatsan's unique features:
It's the Quattro trigger which is an advanced gold-plated two-stage match trigger only available from Hatsan.
The remarkable thing about it is you can adjust the "trigger travel" and "trigger pull" to fit your custom needs.
There is no need to worry about the factory trigger, which works just like the other guns on the market.
Safety: a drop safety interlock device has been incorporated to eliminate the possibility of the air gun accidentally firing if it's dropped (whether or not the safety is on)
This gun can be given to your son with the knowledge that safety will be maintained at all times.
Trigger Safety: You push the trigger to fire when you cock the gun.
It's very intuitive once you cock it, you come back to aim, take your thumb and push it into place. Another advantage of this rifle?
Power, speed, accuracy, and Velocity
Hatsan 95's advertised velocity is 1000 FPS. 800 FPS and 650FPS respectively with.177 and.22 calibers.
Although FPS rates can look identical across brands, it is possible that they are not always the same.
Hatsan is more conservative than most competitors, who use lightweight alloy pellets in order to flatter their velocity.
All velocity tests are conducted using lead pellets. This will ensure that your air rifle has more takedown power than an all-metal air gun of the same FPS rating.
The following results were obtained by chrony tests:
| Pellets (.177 – .22 – .25) | FPS | FPE |
| --- | --- | --- |
| 7 gr Hobby pellet (.177) | 995 | 15.4 |
| 14.3 gr lead pellet (.22) | 806 | 20.63  |
| 14.3 Crosman Premiere Hollow Point (.22) | 807 | 20.68  |
| Crosman Premiere (.22) | 734 | 17.11 |
| RWS Hobby (.22). | 801 | 16.96 |
| Beeman Kodiak Dome, (.22). | 646  | 20.02 |
| H&N Field Target Trophy 14.66 gr (.22) | 782.6 | 19.94 |
| 26 gr Predator Polymag (.25) | 604  | 21.07  |
| JSB Exact 25, gr (.25). | 605  | 20.32  |
| Gamo Rocket 20.8 gr (0.25) | 696 | 22.38 |
| JSB Exactking 25.4 gr (0.25) | 570 | 18.33 |
| Benjamin dome 28 gr (.25) | 538 | 18 |
Generally speaking, the velocity is so close to the advertised numbers, some velocities even surpass Hatsan's stated figures- that's how lead-tested air gun performs.
(For more details on the in-depth comparison of.22 and.25 calibers see this post.
Many shooting tests were conducted for Hatsan 95 by different shooters, with positive results.
These are the common shooting groups:
0.304" at 10 yards
Dime size at 35 Yards with Crosman Premiere 15.6 Gr Hollow point
dime size at 30-40 yards,
1/2″ at 20 yards,
1/4″ at 50 feet,
1/4″ at 50 yards,
Zero within 100 feet (with Premiere Ultra Magnum 10.5 Gr domed, 10.65 Gr Beeman Kodiak dome, and 8.3 G RWS superdome)
1/4″ at 100 feet,
0.75" at 30 yards,
1/4″ at 14 yards,
1/2″ at 35 yards,
1/2″ at 25 yards with 18.21 gr Beeman Crow Magnum,
same hole at 30 yards,
1" at 42 yards,
nickel size at 35 yards,
2" at 40 yards,
1.073" at 10 meters with Beeman Kodiak,
0.648" at 10 meters with JSB 15.9 gr dome Exact Jumbo,
1.548" at 10 meters with Predator,
1.218" at 25 yards with Beeman Kodiak,
1.208" at 25 yards with JSB Exact dome 15.9 gr,
dime size at 20 yards,
1/4″ at 40 to 45 feet,
dime size 20 yards,
1" at 40 yards,
nickel size at 15 yards,
Quarter size at 25 yards
1/4″ at 18 yards,
1/4″ at 14 yards with Crosman Premiere Hollow Point,
1/2″ at 14 yards with Gamo Pro Magnum,
1/2″at 14 yards with Stoeger X field,
1/2″ at 14 yards with Stoeger X Power,
1/2″ at 14 yards with JSB Exact Diabolo,
and 1" at 32 yards.
Hatsan 95 also has the following features:
At 45 meters, you hit the target.
500ml bottle hit at 95 meters
At 45 yards, kill coon
RWS Superfield 10.3g is a water bottle that can be used at 100 meters.
At 50 feet, kill squirrel
blow right through 3/4″ plywood with Crosman 14.3 gr, go through 270 page text book,
Blue jay hits at 20 meters
go through 1/2″ plywood at 30 yards,
shoot through 3/4″ plywood at 25 yards,
pierce through 0.5" solid board at 50 feet,
penetrate 3/4″ pine board at 10 meters with JSB Match Diabolo Exact King 25.4 gr,
At 65 yards, knock the squirrel out of the tree.
Warranty
Hatsan 95 comes with a 1-year limited warranty.
Specifications
Caliber: Available at.177,.22, and.25
Velocity: 1000 FPS,.177/800FPS with.22/650 FPS plus.25
Loudness: 3 Medium
Barrel Length: 17.7"
Overall Length: 44.3"
Capacity for shots: 1
Barrel: Rifled
Fiber Optic Front Sight
Rear Sight/ Fully Adjustable Fiber Optic
Scope: 11mm dovetail
Trigger: Two-stage adjustable
Rubber buttplate
Suggested for: Target shooting/Plinking/Small game hunting/Pest control
Break the barrel
Safety comes automatically
Powerplant: Spring-piston
Function: Single-shot
Type of Body: Rifle
7.8 lb
Customer review
If you look at the customer reviews on YouTube or Amazon or PyramydAir, you'll see an interesting phenomenon:
For positive reviews, they don't just give 5 stars and 2 lines of comment about this rifle,
They raving about it because it is a joy to possess
You can shoot such a high-quality gun with its handsome appearance, eye-opening power and hair-splitting accuracy. It also has a crisp trigger, great sight and very little noise.
Many of the positive reviews confirm that this rifle is the best under $200.
However, some people have negative opinions about the gun.
They said its barrel is too dirty, and the scope doesn't meet their expectation.
These are minor problems, however:
Before you shoot the first shot, clean the barrel.
You can also use the scope to replace or replace it if you require a more sophisticated scope.
Both the pros and cons
Prices
Hatsan 95 costs only 200 dollars
What? The walnut stock and the German steel barrel are sufficient to cost $300.
And this is despite the attractive appearance, incredible accuracy, superior power, and hefty stock.
With so many bonuses, this rifle is undoubtedly one of the most expensive air guns under $100-200.
PyramydAir: Check the Price
Conclusion
The Hatsan 95 air rifle is the most affordable and value-oriented for less than 200 dollars
Its outstanding quality might surpass those guns with a $300-400 price tag.
This gun is powerful and built like a tank.
After buying this gun, you don't need to buy other guns to shoot like a pro!