No one wants to be ripped off.
And everyone's afraid of trying new things because of this.
Understanding customers' thinking, many air gun manufacturers offer up to a 1-year warranty for their rifles.
Umarex is one of the few manufacturers that offer a 3 year limited warranty.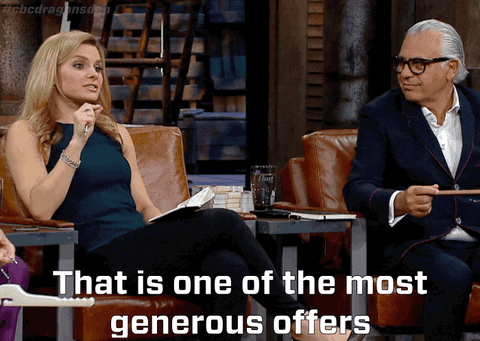 I can confidently say that I have confidence in their products.
The Umarex Octane rifle has more than just the warranty I expected.
In the next 5 minutes, I'm sure you will nod your head and say, "I see what you mean" after reading this detailed review.
Umarex Octane – Guntype
This is a gun with a gas-piston cartridge
(For more information about the 5 types air rifles you must know before buying, please see this post.
It is powered using ReAxis' gas piston technology.
Surprisingly Umarex is actually the first major air gun manufacturer to reverse the direction of the gas-ram.
You will be more powerful and reliable if you do this, they claim.
We will see if it works at the end of the review, but first let's look at how the ReAxis Gas piston operates.
ReAxis simply stands for Reverse Axis.
Umarex claims that the ReAxis piston works in reverse, and is not like the nitrogen-filled gas piston.
This means that the gas rod is pushed against the piston by the larger gas strut.
This means it produces more power, velocity, impact, and force than other gas pistons.
Now we know what a ReAxis gas ram is, let's take a look at its benefits over a spring-piston.
First, you have smoother cocking since it doesn't have spring torque like metal springs.
Second, there is no spring fatigue even if you leave it cocked for hours so you don't have to worry about the piston wearing out over time.
The weather does not affect the ReAxis gas piston.
The mainspring is greased with oil to make it more difficult and harder when it gets cold.
ReAxis strut doesn't have this problem and it functions perfectly in different types of weather.
Fourth, the ReAxis Gas Ram allows for smoother shooting and lower recoil when compared to spring-piston.
It lasts longer than any metal spring.
It is not unusual for spring compression to exceed its normal threshold in the world of air guns.
This reduces the life span of springs and weakens their performance.
However, the ReAxis gas piston doesn't care about compression so you can enjoy long-time shooting with it.
The caliber is available in both .177" (4.5 millimeters) and.22" (5.5 millimeters).
The preferred choice for hunters is.22 caliber.
While the .177 caliber offers more velocity, it usually doesn't generate enough takedown power to kill an animal in 1 quick, clean shot.
On the other hand, .22 caliber has more knockdown power transferred to the target's body so it's the go-to gun for field hunters and pest eliminators.
(For more information on choosing the right air gun cartridge for your game, please see this post.
The Umarex Octane single-shot, break barrel gun is the Umarex Octane.
Break barrel design allows for unlimited capacity
You don't have to worry about shooting capacity when your air gun runs out of power such as CO2 or PCP air guns.
Besides, single-shot action gives you control over the ammunition you're going to shoot.
In a matter of minutes, you can find the best pellet for your gun.
In addition, a single-shot rifle hones your marksmanship skills:
Because you only have one shot at hitting the target, aim and shoot carefully before you reload.
(For more information on the top break air rifles available, please see this post.
This rifled-steel barrel air rifle is made.
This post will provide more information about air rifle barrels and how to use them before you buy.
Umarex Octane includes a noise-dampener called SilencAir.
It has five chambers which reduce muzzle noise.
SilencAir is specifically engineered for air guns.
The first pellet that enters SilencAir pushes air into an airport chamber called the anterior tube.
The pellet then pushes air through the ring, through the airport, and out of the second Chamber.
After this, air is forced from the third, fourth and fifth chambers. This lowers the audible signal at the muzzle.
Umarex Octane is a stealthy and secretive hunting drug.
Stock
Umarex Octane 22 air gun features an all-weather synthetic stock.
It's very suitable for people who live in cold or humid places and for shooters who don't want to bother with stock preservation.
(For more details on the in-depth comparision between synthetic and wooden stock, please see this post.
Stock is ambidextrous
It offers the same shooting experience for left-handed and right-handed shooters.
It doesn't matter if you are right-handed or left-handed.
You will also notice the nice texture on the forearm, grooves on your grip, and the ability to stop sweat from slipping. This will help you avoid slippage, improve stability, and improve accuracy.
The stock also has a rubber buffer to absorb recoil. Even the ReAxis gas piston reduces recoil by a lot.
Last but not the least, the thumbhole design of the stock allows you to have a more relaxed grip on it by resting it on your wrist rather than with your arm.
A thumbhole stock works best for varmint shotpers and anyone who spends a lot time in shooting positions such as bench rest shooting.
Ammo
Umarex Octane uses both.177 and 0.22 pellets, which correspond to the 2 types of calibers.
You can find hundreds of high quality.177 pellets for just a few dollars.
For plinking and target shooting,.177 is the best option.
A.22 pellet, on the other hand is heavier and has greater knock-down power that a.177 pellet. It is therefore the preferred pellet for small game hunters and pest eliminators.
(For more on the differences between .177 & .22 and which jobs they do best, see this post.)
Cocking and loading
The gun is cocked:
Put the gun "ON SAFE", hold the rear stock firmly without contacting with the trigger,
Hold the gun close to you and grab the barrel from the front sight.
Pull downward to its limit until it stops and don't let go of the barrel
Loading the gun
With the breech exposed when you cock the air rifle, insert the pellet into the chamber (with the pellet's nose lying forward).
Now, you can fire the gun by bringing the barrel back to its original position.
Sight
Umarex Octane has a beautiful open view that I love.
Fiber optic is the front sight, which means it uses optical fiber to place the dots.
The rear sight also has fiber optic.
It's fully adjustable for windage (allow you to adjust the sight left and right) and for elevation (allow you to adjust up and down).
(For more information on the different types of air gun sights and which one is best for you, please see this post.
As if the full fiber-optic sight is not enough for dead-on accuracy, Umarex adds a 3-9×40 AO scope in the package.
40 is the diameter, in millimeters, of the front lens.
3, 9 and 10 mean that the scope is capable of variable zoom-in power.
It magnifies an image by 3 to 9 times more than the one you see without it.
This scope also features parallax adjustment.
Adjustable objective is a way to adjust the sight according your needs.
The Picatinny rail comes with an integral dovetail and is included in the same air gun.
This rifle is equipped with that feature.
You can either mount whatever scope you want on the Picatinny or take out the Picatinny and use the 11mm Dovetail.
Velocity, power, accuracy and speed
The Umarex Octane is a.177 caliber and delivers speed up to 1450 FPS when using an alloy pellet or 1250 FPS when using a lead pellet.
This rifle can produce 1250 FPS when using alloy pellets and 1050 FPS when using lead pellets.
These velocities have put Umarex Octane within the ultra-magnum range of air rifles.
You can also hear the crackling sound of the pellet breaking sound barriers because it travels at 1100 FPS.
These are the results from the chronony test 
In.177
| Pellet (.177). | FPS | FPE |
| --- | --- | --- |
| Baracuda match 10.65 gr | 890 | 18.74  |
| Crosman Premier 10.5 gr | 1200 | 33.58  |
| Crosman Premier Domed 10.5 gr | 1154 | 31.06  |
In.22
| Pellet (.22). | FPS | FPE |
| --- | --- | --- |
| RWS Hobby 11.9 gr | 925  | 22.61  |
| H&N Baracuda green pellet 12.5 gr | 925  | 23.75  |
| Predator Metalmag 17 gr | 745  | 20.96  |
| H&N Baracuda green 12.96 gr | 925  | 24.63  |
| JSB Exact Jumbo 18 gr | 769  | 23.64  |
| Benjamin Discovery HollowPoint 14.3 gr | 863 | 23.65  |
| JSB Jumbo Heavy 18.13 gr | 776.52  | 24.28  |
| Crosman Premier domed pellet 14.3 gr | 993  | 31.32  |
| Ruger pointed pellet 17 gr | 899  | 30.52  |
| Diabolo RWS 13.43 gr | 781  | 18.19  |
| H&N Hunter 18.21 gr | 732 | 21.67  |
| Crosman 14.3g Hollow point | 842  | 22.52  |
| JSB Monster Diabolo 13.43 gr | 797  | 18.95  |
| RWS SuperMags 9.3g Field line wad-cutter | 944  | 18.41  |
| RWS Meisterkugeln 8.2 gr | 1065  | 20.66  |
| Gamo Raptor 9.9 gr | 1120  | 27.58  |
| Gamo Match Diabolo wad-cutter 15.43 gr | 875  | 26.24  |
| H&N Field Target Trophy Green 9.57 gr | 1038  | 22.9  |
| RWS SuperDome 14.5 gr | 800  | 20.61  |
| Beeman Kodiak 21.14g | 683  | 21.9  |
| Crosman Premier Hollow Point 14.3g | 902  | 25.84  |
| JSB Exact Jumbo 15.9 gr | 762  | 20.51  |
| RWS Hobby 11.9 gr | 889  | 20.89  |
| Beeman Kodiak domed 21.14 gr | 682  | 21.84  |
| RWS Hypermax 9.9g | 1029  | 23.28  |
Different shooters have conducted positive shooting tests on Umarex Octane.
Common shooting groups include:
less than 1" in 20 yards,
0.891" at 20 yards with Predator Polymag,
0.675" at 20 yards with H&N Baracuda green,
1/2″ at 25yards with JSB Jumbo Heavy 18.13 gr,
0.2" at 65 feet with Crosman Premiere Hollow point,
Nickel Size at 50-93 Feet
1/2″ at 20 yards with Crosman Premiere Hollow Point,
Similar hole at 35 meters with JSB RS
same hole at 33 yards,
1" at 10-15 yards,
2" at 25 yards,
penny size at 25 yards,
dime size at 10-15 yards,
Dime size at twenty yards with JSB Monster Diabolo 13,43 gr
Clover-leaf size at 20 meters with RWS Super Mag 9.3 Gr Field line wad-cutter
1" at 25 yards,
1/4″ at 25 yards,
1/4″ at 50 feet,
1/4″ at 10 yards,
2" at 40 yards,
dime size at 30 yards,
nickel size at 30 yards,
1" at 30 yards,
penny size at 35 yards,
1/2″ at 30 yards,
1/4″ at 50 yards,
silver dollar size at 50 yards,
1/4" at 30 yards,
1/4″ at 45 yards,
penny size at 30 yards,
1/4″ at 45 feet with JSB Jumbo Diabolo,
1" at 50 yards,
1/2" at 30 yards,
3/8"-1/2" at 25 yards with Crosman Premiere Domed,
1" at 50 yards,
1/2″ at 30 yards,
1.25" at 50 yards,
0.581" at 10 meters with Beeman Kodiak,
0.368" at 10 meters with RWS Hobby,
1" at 10 meters with RWS Super dome,
0.982" at 10 meters with Predator Polymag,
0.245" at 10 meters with 14.3 gr Crosman Premiere Hollow Point,
1.067" at 25 yards,
0.292" at 10 yards with JSB Diabolo Exact 8.4 gr,
0.416" at 20 yards with JSB Diabolo Exact 8.4 gr.
Additionally, Umarex Octane is able to:
At 23 meters, shoot AAA battery
shoot battery LR44 at 23 yards,
penetrate 1/4″ plywood and go deep into 3/4″ plywood,
pierce through 3/4″ pine board,
hit penny at 24 yards,
blow through 1/2″ plywood,
Hit the crow at 40-50 meters
Kill squirrels at 40 yards
Kill squirrels at 25 yards
go through 1/2″ plywood at 51 yards,
go through 2×4 cardboard box at 20 yards,
The following pellets are used to make 4 soup cans (8 layers of corrugated steel).

Beeman Crow Magnum Hollow Point 18.21g
Beeman Kodiak Extra Heavy 21.14 gr
H&N Baracuda 21.14 gr
JSB Match Diabolo Jumbo Heavy 18.13 gr
Polymag 22.16 gr

punch through 3/4″ plywood at 40 yards with Crosman Premier Hollow Point 14.3 gr,
penetrate 3/4″ board,
penetrate through 1" thick oak board at 10 yards,
blow through 1×4 pine board at 75 feet with Crosman Premier Hollow Point,
Hit softball at 150 yards
At 109 yards, kill 2 starlings
Groundhogs can be killed at 40 yards
At 30 yards, kill squirrel
go through 3/8" plywood and destroy wine bottle at 40 yards.
Steve Criner (Real Air Gun Hunting), has used Umarex Octane in Wyoming to hunt prairie dogs.
Loudness
Umarex Octane is a supersonic gun that can fire in.177 or.22 calibers. However, it produces very little noise due to its advanced noise suppression technology.
So you can enjoy a successful hunting or fun plinking day without disturbing your neighbors.
Shooting Ability
This gun can shoot up to 100 yards. It can be used for small game hunting, target shooting, plinking and pest control.
(This post contains more information about the best squirrel air rifles.
Accessories
You don't need to buy anything else for this gun. Everything you need to use the gun is already inside the box.
Maintenance
The Umarex Octane needs very little maintenance
You can clean your gun once in a while, and coat it with RWS Spring Cylinder Oil after every few hundred shots.
Specifications
Caliber: Available in 0.177 or 0.22
Velocity: In.177-1450 FPS - 1250 FPS - 1250FPS with lead / in.22-1250 FPS - 1050FPS - 1250FPS with allium - 1250FPS with lead
Loudness: 3 Medium
Barrel Length: 19.5"
Overall Length: 48.5"
Capacity for shots:1
Cocking Effort 42 lbs.
Rifled: Barrel
Front Sights
Fiber Optic rear sight/ fully adjustable for windage, elevation
Scopeable: Picatinny
Trigger: Adjustable in two stages
Buttplate: Rubber
Suggested for: Target shooting/Plinking/Small game hunting/ Pest control
Trigger pull: 3.5 lbs
Get involved:
Safety is automatic
Powerplant: Gas-piston
Function: Single-shot
Type of Body: Rifle
Weight: 9.5 lbs
Warranty
A 3-year warranty is another great feature of the Umarex rifle.
Umarex offers a 3 year warranty on gas piston guns. Most other manufacturers offer a 1-year warranty.
Some shooters also hesitate to experiment with new technology because they worry about the support in the future.
You can get these concerns immediately covered by an additional 2 years warranty.
Pros and cons
Prices
Umarex Octane costs just 200 dollars.
It's a bargain if you consider the innovative ReAxis gas piston, advanced silencer that makes a supersonic sound no more a problem, heavy-duty power, eye-opening velocity, and extreme shooting range that every shooter dreams of.
There are many listings online, with different prices, but the one I found with the lowest cost is the best price from online e-commercial sites such as Amazon, PyramydAir and Walmart.
Customer review
Many customers have left glowing reviews about the Umarex Octane.
It has received positive reviews. People love it for its power, accuracy, speed, silencer, gas piston and state-of the-art technology.
Negative reviews indicate 2 main problems
The first is that the gun is too heavy for them to handle so it's not for skinny shooters.
Its solid size allows you to control your movement on the bench rest shooting.
The second problem is the noise: they said it's too loud but the gun will quiet down a lot after the break-in period.
Conclusion
Although I love the Octane, I do have some words of caution:
This is not an easy way to learn.
If you are a fan of magnum power, and believe you can control the beast, then go for it!